The distinction between the best place to live in the Philippines and the best places to visit lies in purpose and perspective. The best place to live is a location that offers a balanced mix of factors such as job opportunities, cost of living, safety, education, healthcare, and community. It focuses on long-term comfort and practicality for residents. On the other hand, the best places to visit emphasize short-term enjoyment, highlighting attractions, natural beauty, historical sites, and cultural experiences. While a tourist destination might be captivating for a visit, the criteria for a suitable living place extends beyond temporary allure, considering daily necessities and quality of life for residents.
Here are the list of 30 places in the Philippines that are often considered desirable to live in, along with some reasons why people might choose to live there. Please keep in mind that this list is not in any particular order of preference, as the concept of "best" can vary greatly depending on personal circumstances and priorities.
Metro Manila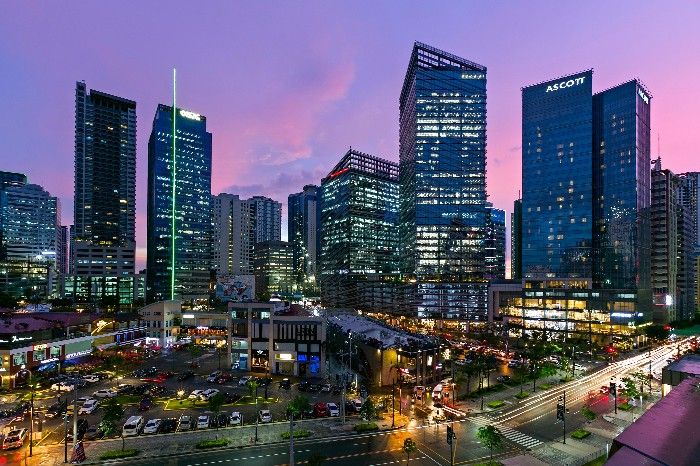 Metro Manila stands out as one of the best places to live in the Philippines due to its unparalleled blend of opportunities and amenities. As the country's bustling economic heart, it offers a vast array of job opportunities spanning diverse sectors, from finance and technology to healthcare and education. Renowned universities such as Ateneo de Manila and University of the Philippines provide world-class education, ensuring a bright future for families. The city's dynamic entertainment scene, boasting numerous shopping malls, restaurants, and cultural venues, caters to various tastes and interests. Metro Manila's international airport, Ninoy Aquino International Airport (NAIA), provides convenient global connectivity. Moreover, the city fosters a vibrant expat community, offering a sense of belonging and a rich tapestry of cultural experiences. Combined with its continuous urban development, Metro Manila emerges as an enticing destination, promising residents a fulfilling, well-rounded, and cosmopolitan lifestyle. Personally i want to visit Makati but im satisfied and happy to live in Lapu lapu city Cebu.
Check Beachfront Condo For Sale Manila Philippines Sand Residences
Where do the rich live in Manila ?
Forbes Park, Dasmariñas Village, Makati CBD, Rockwell Center, Alabang, and Bonifacio Global City (BGC)
Job opportunities in various industries
Metro Manila, as the economic and business hub of the Philippines, offers a diverse range of job opportunities across various industries. This includes positions in finance, information technology, business process outsourcing (BPO), healthcare, manufacturing, tourism, media, education, and retail. Additionally, there are opportunities in government sectors and non-governmental organizations. The city's dynamic job market attracts both local talent and international professionals, making it a vibrant center for career growth and development.
Access to healthcare and education facilities
University of the Philippines Diliman
De La Salle University Manila
University of Santo Tomas
Miriam College
Entertainment options, shopping malls, and restaurants
SM Mall of Asia (Pasay City)
Greenbelt (Makati City)
SM Megamall (Mandaluyong City)
Trinoma (Quezon City)
Ayala Center (Makati City)
Airport
Ninoy Aquino International Airport (NAIA)
Expat Community
While I can't provide real-time data, as of my last update in September 2021, Metro Manila had a vibrant expat community. While I can't list specific expat communities, there are several areas and neighborhoods in Metro Manila where expats tend to live and socialize. These include:
Makati City: Known for its upscale lifestyle, Makati is a business district with many expats working in multinational companies. There are various international restaurants, bars, and expat-friendly amenities.
BGC (Bonifacio Global City), Taguig: BGC is a modern business and lifestyle district with a significant expat presence. It offers a range of upscale residences, international schools, and a vibrant nightlife scene.
Ortigas Center, Pasig: Ortigas is another major business district where many expats live due to its central location and proximity to international schools, shopping malls, and entertainment options.
Alabang, Muntinlupa: Located in the southern part of Metro Manila, Alabang is a more suburban area popular among expats and their families. It has international schools, gated communities, and a relaxed atmosphere.
Quezon City: As one of the largest and most populous cities in Metro Manila, Quezon City has diverse neighborhoods where expats can find accommodation. It's home to various international restaurants and cultural centers.
Rockwell Center, Makati: An upscale neighborhood within Makati City, Rockwell Center offers luxury residences, high-end shopping, and dining options, attracting a well-to-do expat community.
Cebu
Cebu, a dynamic province in the Philippines, stands out as one of the best place to live by both foreigners and filipinos. Boasting diverse economic opportunities in sectors like BPO, tourism, IT, and healthcare, Cebu offers a thriving job market. The presence of esteemed institutions such as the University of San Carlos and UP Cebu ensures excellent education. Its blend of urban amenities and provincial peace creates a balanced lifestyle. With vibrant entertainment venues, top-notch shopping centers, and exquisite dining options, Cebu caters to various preferences. Nature enthusiasts revel in island hopping, diving, and exploring scenic spots like Kawasan Falls. Rich historical sites like Magellan's Cross and the Basilica Minore del Santo Niño reflect Cebu's captivating heritage. Seamless connectivity through the Mactan-Cebu International Airport and strategic bridges enhances its accessibility, making Cebu a top destination for a fulfilling life. I live here since 1981.
Check Mandani Bay: Located in Mandaue City, Mandani Bay is a waterfront development offering residential condominiums with stunning views of the sea and modern amenities.
Where do Rich People Live in Cebu?
Rich people in Cebu often choose exclusive neighborhoods and developments to call home. Places like Beverly Hills, Maria Luisa Estate Park, and Mandani Bay are highly sought-after by the wealthy due to their luxurious homes and top-notch amenities. Amara, nestled along the coastline, offers upscale seaside living, attracting those desiring both comfort and scenic views. Pristina North is a premier residential community in Cebu.
Cebu Business Park and I.T. Park, being central business districts, feature high-end residences and are favored by professionals and entrepreneurs. Additionally, Tambuli Seaside Living stands as a prime choice for its beachfront properties, providing an opulent lifestyle by the sea. These locales not only offer privacy and security but also represent the epitome of upscale living in Cebu, catering to the preferences of the city's affluent residents.
Which is the richest village in Lapu Lapu City Cebu?
Vistamar Residential Estate and Cebu White Sands Villas.
Growing economy and job opportunities
Business Process Outsourcing (BPO) Industry: Cebu is a major hub for BPO companies, offering a wide range of opportunities in customer service, technical support, IT services, and back-office operations.
Tourism and Hospitality: With its beautiful beaches and tourist attractions, Cebu provides numerous job opportunities in hotels, resorts, travel agencies, tour operators, and related services.
Information Technology (IT) and Software Development: Cebu has a growing IT sector, providing jobs in software development, web development, app development, and IT consulting services. If you have a KPO business and looking for office for sale in Cebu, check One Mandani Bay.
Manufacturing and Export: Cebu has a strong manufacturing sector, producing electronics, furniture, garments, and other export products, creating jobs in production, quality control, and logistics.
Healthcare Industry: Cebu has a thriving healthcare sector, offering employment opportunities for doctors, nurses, medical technologists, pharmacists, and administrative staff in hospitals, clinics, and medical institutions.
Education and Language Training: Cebu has a number of educational institutions, language schools, and training centers, providing jobs for teachers, trainers, and administrative staff.
Real Estate and Construction: The booming real estate and construction industry in Cebu creates job opportunities for architects, engineers, construction workers, real estate agents, and property managers.
Education
University of San Carlos (USC): USC is one of the oldest and most prestigious universities in Cebu, offering a wide range of undergraduate and graduate programs.
University of the Philippines Cebu (UP Cebu): UP Cebu is a constituent university of the University of the Philippines System, providing quality education and research programs.
Cebu Institute of Technology – University (CIT-U): CIT-U is a leading institution in Cebu offering programs in engineering, computer science, business, and other fields.
University of Cebu (UC): UC is a private university in Cebu City known for its diverse academic offerings, including business, law, health sciences, and technology programs.
Cebu Doctors' University (CDU): CDU is a premier medical university in Cebu, offering medical, dental, nursing, and other healthcare-related programs.
Accessible lifestyle with a mix of urban and provincial elements
Entertainment Options in Cebu Province:
Cebu Coliseum: This is a popular venue for concerts, sporting events, and other entertainment shows in Cebu.
Waterfront Cebu City Hotel and Casino: A resort and casino complex offering entertainment options like live performances, gaming, and dining.
Cebu IT Park: A hub for nightlife, featuring various bars, clubs, and restaurants, creating a vibrant atmosphere in the evenings.
Shopping Malls in Cebu Province:
SM Seaside City Cebu: One of the largest malls in the Philippines, offering a wide range of shops, restaurants, entertainment facilities, and an observation deck with panoramic views of the city.
Ayala Center Cebu: A premier shopping destination with upscale shops, restaurants, a cinema complex, and cultural events held in the nearby Terraces.
SM City Cebu: One of the oldest and largest shopping malls in Cebu, providing a diverse selection of stores, dining options, and entertainment facilities.
Top 3 Restaurants in Cebu:
Abaca Restaurant: Known for its contemporary international cuisine, emphasizing fresh, local ingredients and an elegant dining experience.
La Vie Parisienne: A French bakery and wine library offering delectable pastries, wines, and a cozy ambiance.
Ibiza Beach Club: A trendy beachfront club and restaurant featuring Mediterranean-inspired cuisine, live entertainment, and a vibrant atmosphere.
Top 5 Things to Do in Cebu:
Island Hopping: Explore nearby islands like Malapascua, Bantayan, and Camotes, each offering unique beaches, diving spots, and cultural experiences.
Scuba Diving: Cebu is renowned for its diving spots, including Moalboal, Pescador Island, and Mactan, where divers can encounter diverse marine life and beautiful coral reefs.
Yacht Cruise: Enjoy a luxurious yacht cruise, especially during sunset, for a relaxing experience along the coast of Cebu.
Whale Shark Watching: Head to Oslob to witness and swim with gentle whale sharks, one of the most popular eco-tourism activities in the region.
Kawasan Falls: Take a refreshing dip in the turquoise waters of Kawasan Falls in Badian, surrounded by lush greenery and natural beauty.
Rich cultural heritage and historical sites
Magellan's Cross
Basilica Minore del Santo Niño
Fort San Pedro
Lapu-Lapu Shrine
Cebu Metropolitan Cathedral
Yap-Sandiego Ancestral House
Taoist Temple
Colon Street
Heritage of Cebu Monument
Casa Gorordo Museum
Airport
Mactan-Cebu International Airport
Bridges
Serging Veloso Osmeña Jr. Bridge or Mactan–Mandaue Bridge
Marcelo Fernan Bridge
Cebu–Cordova Link Expressway (CCLEX)
4th Cebu-Mactan Bridge
Cebu-Bohol Friendship Bridge (proposed)
Is the Philippines a good Country to live in?
YES, The Philippines can be a good country to live in for many people, offering a warm climate, beautiful beaches, and a rich cultural heritage. The cost of living is relatively low, attracting retirees and expatriates seeking a comfortable lifestyle on a budget. Filipinos are known for their hospitality, making newcomers often feel welcome. Additionally, the country offers diverse landscapes, from bustling cities to serene rural areas, catering to various lifestyles.
Davao City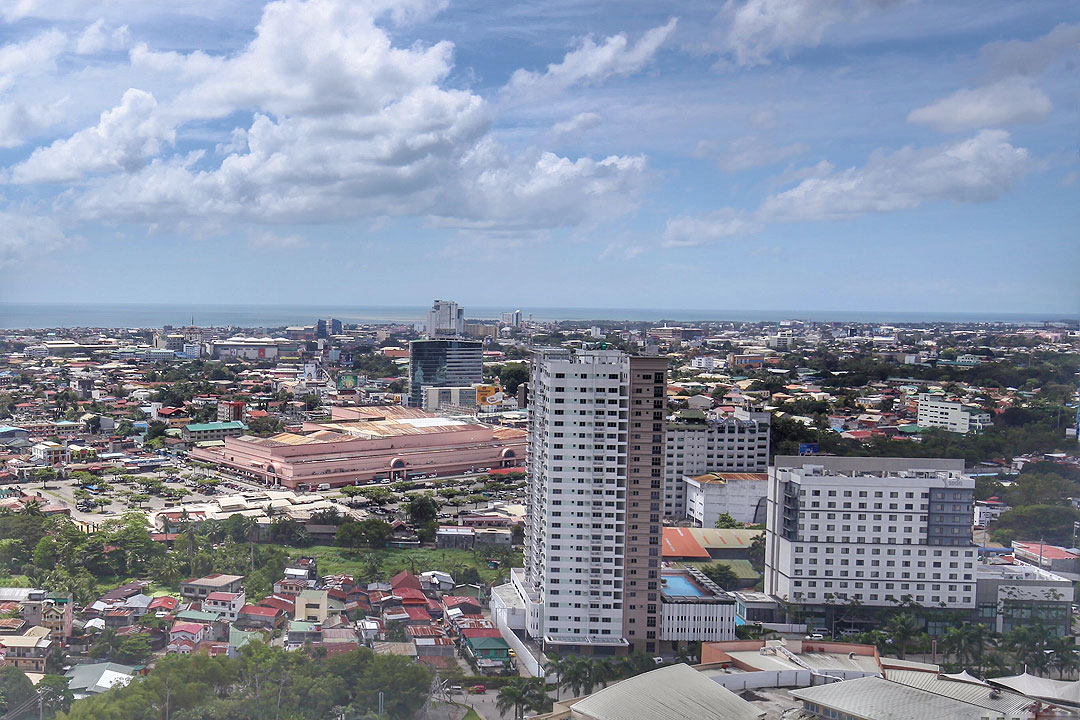 Clean and disciplined environment
Safety and low crime rates
Thriving local economy and job opportunities
What city in the Philippines is the safest city ?
Davao City is widely recognized as one of the safest cities in the Philippines. Its stringent law enforcement, strict implementation of ordinances, and focus on community safety contribute to its reputation. The city's proactive approach in maintaining law and order, along with its disciplined environment, has resulted in significantly low crime rates compared to other urban centers in the country. Davao City's emphasis on public safety, coupled with the strong leadership of its local government, makes it a top choice for residents and visitors seeking a secure and peaceful environment in the Philippines.
Best places to live in the Philippines for Expats ?
Manila, Cebu, and Davao City are some of the best places for expats to live in the Philippines. Manila, as the capital, offers a bustling urban lifestyle with numerous amenities, international schools, and a diverse expat community. Cebu, known for its beautiful beaches and a thriving business environment, provides a balance between city conveniences and a relaxed atmosphere. Davao City stands out for its safety, cleanliness, and disciplined environment, making it an attractive destination for expats seeking a peaceful yet vibrant living experience. These cities not only offer comfortable living but also provide various opportunities for work, leisure, and cultural exploration, catering to the diverse needs of expatriates.
Baguio City:
Cooler climate compared to other parts of the country
Scenic views and natural beauty
Educational institutions and tourist attractions
Iloilo City:
Friendly locals and strong sense of community
Emerging job market and business opportunities
Delicious local cuisine and food scene
Tagaytay:
Cool climate and scenic views of Taal Volcano
Relatively peaceful and relaxed atmosphere
Weekend destination for Metro Manila residents
Puerto Princesa, Palawan:
Pristine beaches and natural attractions
Eco-friendly initiatives and sustainable living options
Rich biodiversity and environmental conservation efforts
Cagayan de Oro City:
Economic growth and job opportunities
Adventure sports and outdoor activities
Access to nearby natural wonders and waterfalls
Dumaguete City:
Peaceful atmosphere and low cost of living
Diverse expatriate community and welcoming locals
Scuba diving and marine biodiversity
Angeles City, Pampanga:
Affordable cost of living
Vibrant nightlife and entertainment options
Proximity to Clark Freeport Zone for job opportunities
Bacolod City:
Known as the "City of Smiles" for its friendly locals
Rich culinary scene and delicious local food
Relatively low crime rates and laid-back lifestyle
Zamboanga City:
Rich cultural diversity and historical sites
Access to beautiful beaches and islands
Unique blend of indigenous and Spanish-influenced traditions
Subic Bay, Zambales:
Freeport zone with various job opportunities
Beach resorts and water activities
Former U.S. naval base turned into a tourism and business hub
Naga City, Camarines Sur:
Developing economy and job prospects
Access to natural attractions like hot springs and waterfalls
Rich cultural and religious heritage
Tacloban City, Leyte:
Rebuilding efforts after Typhoon Haiyan (Yolanda)
Strong sense of community and resilience
Historical sites and landmarks
General Santos City:
Known as the "Tuna Capital of the Philippines"
Economic opportunities in the fishing industry
Scenic spots and outdoor activities
Ilagan City, Isabela:
Agricultural and agribusiness opportunities
Natural attractions such as caves and waterfalls
Relatively peaceful and rural lifestyle
San Fernando City, La Union:
Surfing spots and beach lifestyle
Relaxed atmosphere and scenic views
Access to local wineries and vineyards
Legazpi City, Albay:
Stunning views of Mayon Volcano
Rich in natural resources and agricultural products
Emerging tourism industry
Olongapo City, Zambales:
Proximity to Subic Bay Freeport Zone for job opportunities
Beach resorts and water activities
Historical sites and landmarks
Roxas City, Capiz:
Seafood capital of the Philippines
Rich marine resources and fishing industry
Historic sites and cultural heritage
Laoag City, Ilocos Norte:
Rich cultural heritage and Spanish colonial architecture
Wind farms and natural attractions
Access to beaches and historical sites
Calamba City, Laguna:
Birthplace of national hero Jose Rizal
Hot springs and resorts
Access to Laguna de Bay for water activities
Balanga City, Bataan:
Historical sites from World War II
Eco-parks and nature reserves
Developing economy and job opportunities
Malaybalay City, Bukidnon:
Cool climate and scenic views of mountains and forests
Agricultural and agribusiness opportunities
Indigenous cultural heritage
Kidapawan City, North Cotabato:
Fruit and agricultural industry
Proximity to natural attractions like Mt. Apo
Peaceful and rural lifestyle
San Jose, Occidental Mindoro:
Agriculture and fishing industry
Access to Apo Reef, a popular diving spot
Relatively serene and simple lifestyle
Sorsogon City, Sorsogon:
Whale shark watching in Donsol
Rich marine life and biodiversity
Developing tourism industry
Baybay City, Leyte:
Educational institutions, including a university
Scenic beaches and natural attractions
Developing local economy
Tuguegarao City, Cagayan:
Economic growth and infrastructure development
Rich historical and cultural heritage
Proximity to natural wonders like Callao Cave
Metro Manila, Cebu, and Davao City stand as the top choices for living in the Philippines, offering diverse opportunities and vibrant lifestyles. As for the remaining 27 places, stay tuned for updates. The Philippines boasts numerous hidden gems, each with its unique charm and appeal, and I will continue to provide information on these regions, ensuring a comprehensive understanding of the country's best living destinations. Stay tuned for more insights into the Philippines' diverse and enriching communities.