Discover the vibrant Tourist Spots near Mactan Airport, offering an unforgettable experience for every traveler. Explore the historic Mactan Shrine, a symbol of Filipino valor and heritage. Immerse yourself in the past at Magellan's Marker, where the roots of Filipino history intertwine with the expedition of the great explorer Ferdinand Magellan. Seek solace at Virgen de la Regla, a revered religious site emanating tranquility and faith.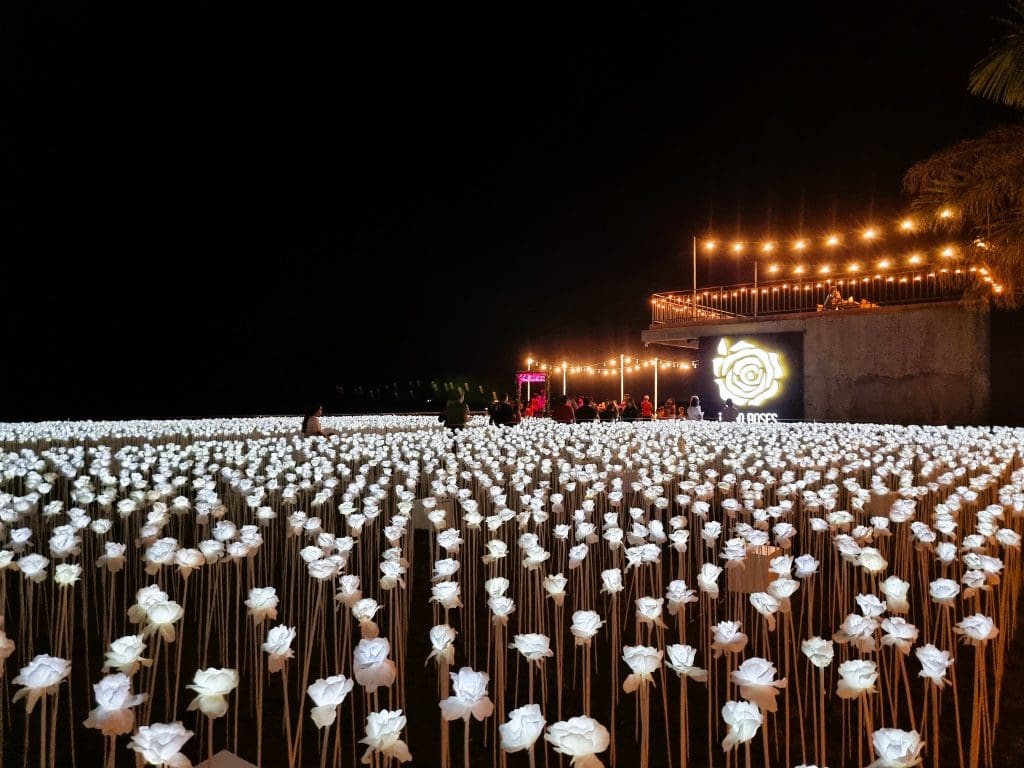 For a touch of modern magic, visit 10,000 Roses Café, where thousands of LED roses illuminate the night, creating a mesmerizing ambiance.
Dive into excitement at Waterworld Cebu, a thrilling water park that promises a day filled with laughter and adventure. Experience luxury and leisure at Cebu Yacht Club, offering scenic views and impeccable services for yachting enthusiasts.
Indulge your senses at the Cebu Happy World Museum, an artistic wonderland that sparks creativity and joy. These attractions, just a stone's throw away from Mactan Airport, promise an enriching journey through history, culture, and entertainment. Embrace the beauty of Mactan's nearby gems and create timeless memories in this captivating corner of the world.
Things to do near Mactan Airport
Discover the hidden gems near Mactan Airport, Cebu, where vibrant local culture meets tourist allure. While these spots may not bear the tourist label, they magnetize tourists with their unique charm. Capture timeless moments against the picturesque backdrop of Marcelo Fernan Bridge, or let your spirit soar while parasailing. Dive into the azure waters for thrilling island hopping adventures and scuba diving escapades. Feel the adrenaline rush on a Jet Ski or enjoy the playful waves on a Banana Boat ride. Indulge in a seafood extravaganza at SUTUKIL, savoring the freshest catches of the day. As the sun sets, Ibiza Beach Club comes alive, offering a taste of electrifying nightlife. Dance the night away at Club Havana, where rhythms and beats create an unforgettable atmosphere. Though not officially earmarked as tourist destinations, these experiences embody the essence of Cebu's coastal allure, enticing travelers from across the globe. Immerse yourself in these activities near Mactan Airport, and let the vibrant energy of Cebu sweep you off your feet.
Condo for Sale near Mactan Airport
Attention tourists, both local and international, as well as Overseas Filipino Workers (OFWs)! If you're looking for prime real estate properties near Mactan Cebu International Airport, we present to you an excellent selection of condos for sale that offer unparalleled convenience and luxury.
Explore Mandani Bay, a luxury condo development that combines modern living with breathtaking waterfront views. Imagine waking up to the sound of the waves and enjoying world-class amenities right at your doorstep.
Tambuli Seaside Living is another waterfront luxury condominium in close proximity to the airport, offering beachfront living at its finest. Whether you're seeking a peaceful retreat or an active lifestyle, Tambuli has it all.
For those desiring afforable studi and 1 bedroom condo units, Plumera is the perfect choice. Condo located near Mactan Airport, this exclusive condo complex provides a serene atmosphere, ensuring a tranquil living experience.
For tourists seeking nearby attractions around Mactan Airport, I trust you'll find these spots, activities, and condo options quite valuable.