Discover Paradise: Best Beach Resorts in Lapu Lapu City
Nestled on the pristine shores of Lapu Lapu City, the Philippines, are some of the most luxurious and enchanting beach resorts that promise a vacation straight out of your dreams. From tranquil beaches to world-class amenities, Lapu Lapu City offers a diverse range of beach resorts catering to every traveler's desires. If you're seeking the epitome of luxury, relaxation, and adventure, look no further. Here are the top beach resorts in Lapu Lapu City that promise an unforgettable getaway.
1. Shangri-La Mactan, Cebu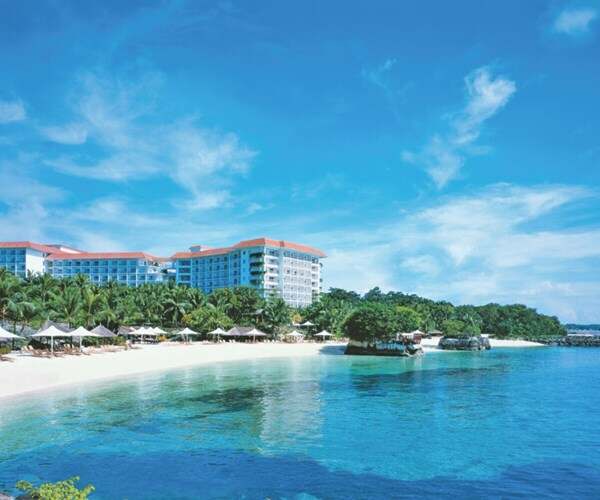 Shangri-La Mactan, Cebu, is synonymous with opulence and elegance. This exquisite resort offers breathtaking views of the ocean, private white sand beaches, and luxurious accommodations. With a plethora of dining options and a spa that rejuvenates your senses, Shangri-La Mactan ensures a pampered stay for its guests.
2. Crimson Resort and Spa Mactan
Crimson Resort and Spa Mactan is a tropical haven where luxury meets nature. Surrounded by lush greenery and crystal-clear waters, this resort offers spacious villas, a world-class spa, and multiple dining options. The infinity pool overlooking the ocean and the personalized services make it a favorite among travelers seeking tranquility.
3. Dusit Thani Mactan Cebu Resort
Dusit Thani Mactan Cebu Resort blends Thai hospitality with Filipino warmth. This beachfront resort boasts elegant rooms, exquisite dining experiences, and a spa that provides holistic wellness. The resort's architecture is a fusion of modern design and traditional Filipino elements, creating a unique and inviting ambiance.
4. Jpark Island Resort & Waterpark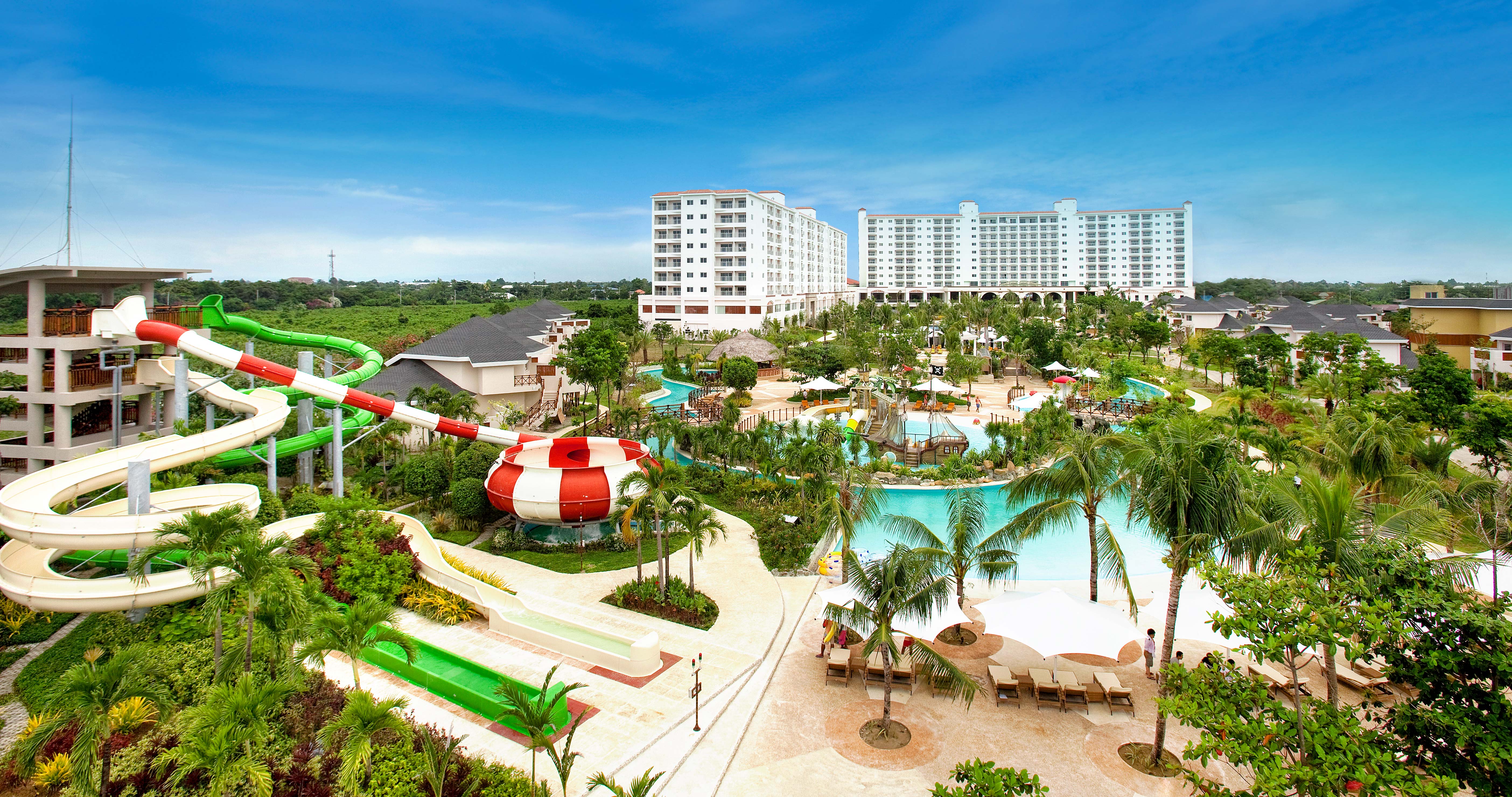 For those traveling with family, Jpark Island Resort & Waterpark is a paradise for both adults and children. The resort features a thrilling waterpark, multiple swimming pools, and spacious rooms with stunning ocean views. With an array of restaurants and recreational activities, Jpark Island Resort guarantees a fun-filled vacation for all.
5. Maribago Bluewater Beach Resort
Maribago Bluewater Beach Resort offers a blend of luxury and cultural heritage. The resort's Filipino-inspired architecture, warm hospitality, and beautiful beachfront villas create an idyllic atmosphere. Guests can indulge in spa treatments, savor delectable cuisine, and enjoy water sports right at their doorstep.
6. Plantation Bay Resort And Spa
Plantation Bay Resort And Spa is a sprawling tropical paradise with lagoons, waterways, and lush gardens. The resort's colonial-inspired architecture exudes charm and sophistication. Visitors can relax in their private casitas, enjoy water activities, and dine at the resort's various restaurants offering a diverse culinary experience.
7. Vista Mar Beach Resort & Country Club
Vista Mar Beach Resort & Country Club offers a tranquil retreat away from the bustling city life. The resort's serene ambiance, spacious accommodations, and panoramic ocean views create a sense of peace and relaxation. Guests can unwind by the pool, indulge in spa treatments, and relish gourmet meals prepared by skilled chefs.
By the way you might want to buy this house with balcony facing the sea inside Vistamar Subdivision.
8. Be Resorts – Mactan
Be Resorts – Mactan is a boutique resort known for its modern design and vibrant atmosphere. The resort offers comfortable rooms, a beachfront infinity pool, and a lively beach club where guests can enjoy cocktails and live music. Its youthful vibe and friendly staff make it a popular choice among young travelers.
9. Tambuli Beach Resort, once renowned as one of Lapu Lapu City's premier beach resorts, has transformed into Tambuli Seaside Living, a coveted condominium project. This evolution offers a unique opportunity for enthusiasts to own a luxurious beachfront condo in the heart of Lapu Lapu City, Cebu, Philippines. Tambuli Seaside Living seamlessly merges the allure of a pristine beachfront with the comfort of contemporary living. Now, residents can relish the charm of seaside living every day, enjoying breathtaking ocean views and world-class amenities, making it an unparalleled choice for those seeking an exclusive coastal lifestyle in this tropical paradise. You can own a studio, 1 bedroom, 2 bedroom and 3 bedroom condo units in Tambuli Seaside Living.
Lapu Lapu City's beach resorts offer a diverse range of experiences, from opulent luxury to family-friendly fun. Among these, Tambuli Seaside Living stands as a testament to the future of beachfront living, where residents can embrace a lifestyle of unparalleled comfort, tranquility, and elegance. Whether you seek adventure, relaxation, or a place to call home, Lapu Lapu City's beach resorts and Tambuli Seaside Living are sure to exceed your expectations, providing memories to cherish for a lifetime.