Here are the list of mandaue city hotels and its address and rate based on oct. 13, 2023
Bai Hotel Cebu, situated in the bustling city of Mandaue, offers a luxurious retreat with modern amenities and elegant accommodations. Boasting an array of facilities, including a rooftop infinity pool with panoramic views, a state-of-the-art fitness center, and multiple dining options serving delectable international cuisine, Bai Hotel Cebu caters to the needs of discerning travelers. With its contemporary design and warm hospitality, the hotel provides a sophisticated atmosphere for both leisure and business travelers looking for a memorable stay in Cebu. The 4th Cebu-Mactan Bridge and Mandaue city coastal road will be built few meters from Bai Hotel.
Bai hotel cebu rate 4,613 pesos
Address: Ouano Ave, corner C.D.Seno, Mandaue city
Luxury Hotel with infinity swimming pool in Mandaue City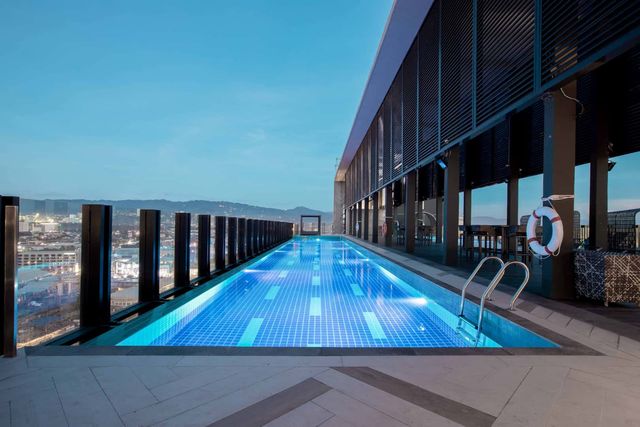 Maayo hotel rate 3,787 pesos
Address: 8XQ3+8J6, 168 Plaridel St, Mandaue City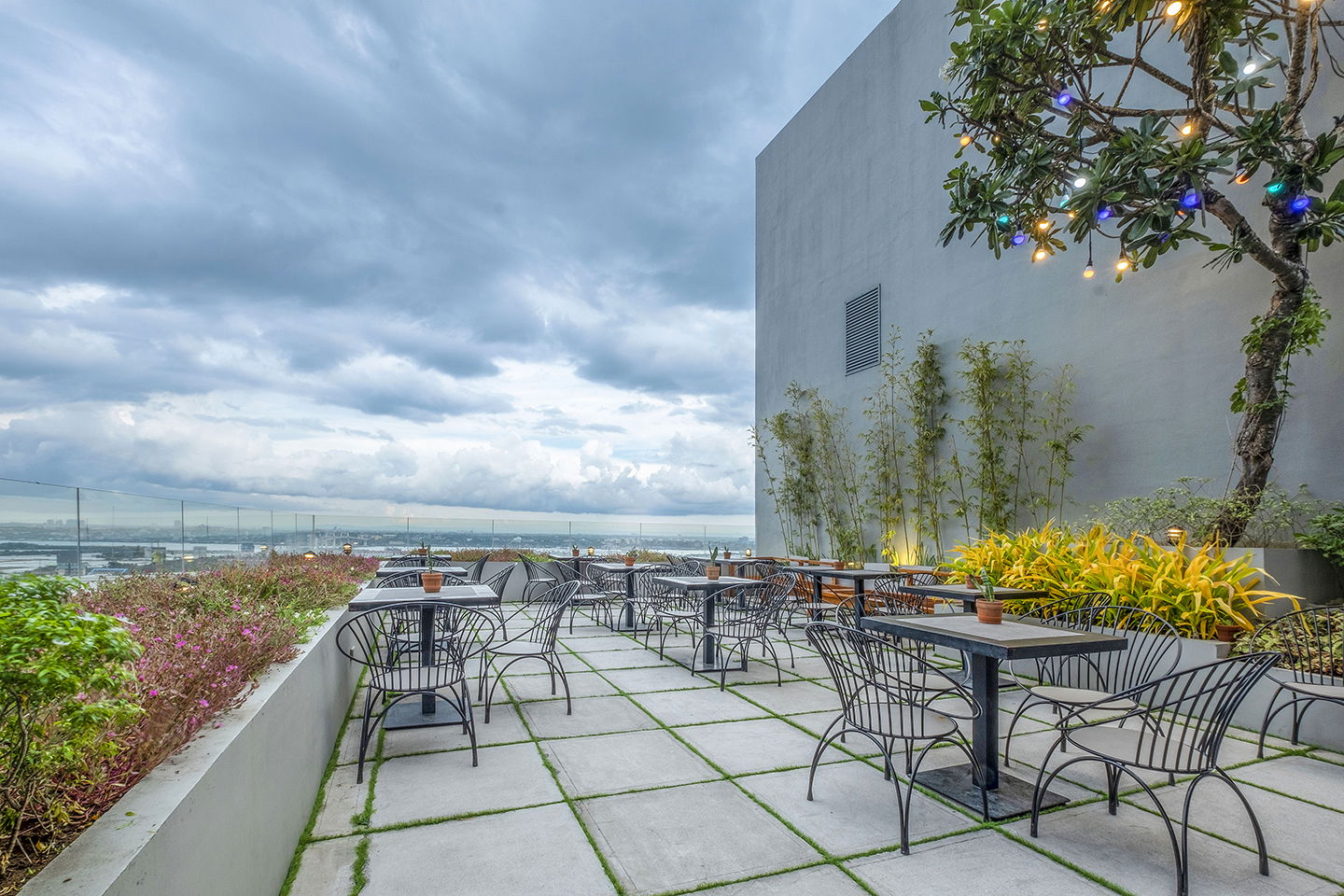 Maayo Hotel in Mandaue City offers a luxurious retreat with a range of upscale amenities and services. Guests can indulge in spacious, elegantly furnished rooms equipped with modern conveniences, ensuring a comfortable stay. The hotel boasts a serene ambiance, a spa for relaxation, exquisite dining options, and attentive staff, making it a top choice for travelers seeking a tranquil and sophisticated experience in Cebu.
Family-Friendly Hotel with free wi-fi in Mandaue City
Toyoko inn cebu rate 2,041 pesos
Address: Jcentre Mall, 165 A. S. Fortuna St, Mandaue City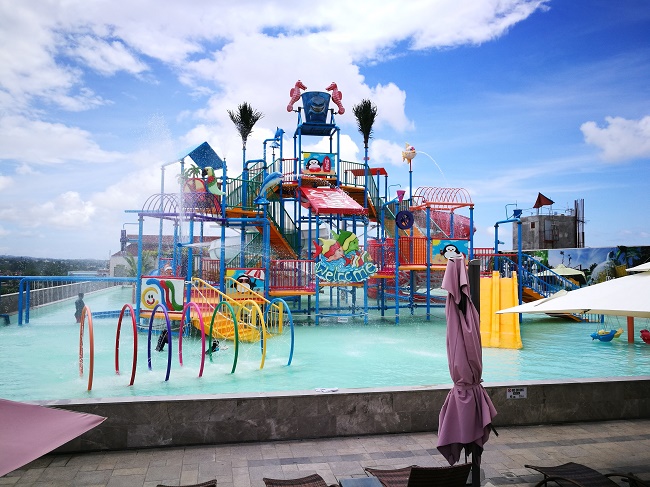 Toyoko Inn Cebu offers comfortable accommodation in Mandaue City, with convenient access to local attractions and businesses. Guests can enjoy well-appointed rooms equipped with modern amenities, ensuring a pleasant stay. The hotel's facilities include a restaurant, free Wi-Fi, and friendly staff, providing travelers with a convenient and enjoyable experience during their visit to Cebu. Mandtra Residences is a condo in Mandaue city is near Sm City J Mall.
Dohéra Hotel rate 2,665 pesos
Address: 8WPR+3VJ, A. C. Cortes Ave, Mandaue City
Dohéra Hotel, nestled in the vibrant city of Mandaue, boasts a blend of modern amenities and warm hospitality. With spacious and well-appointed rooms, it offers a comfortable stay for travelers. The hotel's facilities include a range of dining options, meeting rooms, and leisure spaces, ensuring a convenient and enjoyable experience for guests looking to explore Cebu's attractions.
Visit Mandani Bay Township while you are in Mandaue city
Experience a delightful stay in Cebu by choosing one of the Mandaue City hotels mentioned above. During your visit to Mandaue City, consider exploring the captivating Mandani Bay waterfront condo complex. It offers a unique opportunity to tour and appreciate the scenic beauty of this remarkable location while enjoying your time in Cebu. This is the nearest condo from Cebu Doctors University Mandaue city.
Cebu Westown Lagoon rate 3,747 pesos
Address: mo2 entertainment complex, Mandaue City, 6014
Cebu Westown Lagoon is a tranquil oasis in Mandaue City, offering guests a relaxing retreat away from the hustle and bustle. Boasting a serene ambiance, the resort features spacious swimming pools, lush tropical gardens, and comfortable accommodations, providing a perfect blend of comfort and nature. Guests can enjoy leisurely moments by the poolside, indulge in delectable dining options, and unwind in the midst of the resort's scenic surroundings, making it an ideal destination for a peaceful getaway.
Affordable Mandaue City Hotel
Big hotel rate 2,620 pesos
Address: 8WGM+649 A. Seno St, Park Mall Dr, Tipolo, Mandaue City
Big Hotel, neark parkmall shopping mall in Mandaue City, offers travelers a blend of modern comfort and convenience. With stylish and well-appointed rooms, it provides a relaxing sanctuary for guests. The hotel also boasts amenities like a rooftop bar with panoramic views, a fitness center, and attentive service, ensuring a delightful stay for both leisure and business travelers.
Best Budget Hotels in Mandaue City
Leope hotel rate 1,377 pesos
Address: 509 Lopez Jaena St, Tipolo, Mandaue City, 6014
Leope Hotel, situated in Mandaue City, offers a comfortable and budget-friendly stay with its modern amenities and convenient location. Guests can enjoy well-appointed rooms equipped with essential facilities, ensuring a relaxing experience after a day of exploring the vibrant city. With its friendly staff and a focus on guest satisfaction, Leope Hotel provides a welcoming atmosphere for travelers seeking a pleasant stay without compromising on comfort.